Following on from their Indian engagement a few days earlier, I had the opportunity in taking more portraits of Yatish & Nisha on their pre-wed shoot in London.
Thankfully, the snow had melted and the sun was out. Although there was a chill in the air, it didn't stop the happy couple from rocking it in front of the camera.
We started on the Millennium Bridge, which showcases the stunning backdrop of St. Paul's Cathedral, Tate Modern and the City in the distance – a juxtaposition of historic and modern. Despite being a tourist trap, Yatish & Nisha ignored the crowd and were in a world of their own when being photographed. We eventually worked our way towards St. Paul's where we found some quiet areas for some creative shots and lighting amongst the pristine modern architecture.
After a quick stop at the Landmark Hotel for a couple of portraits in the beautiful reception, we made our way to Regent's Park. We were lucky to find a quiet spot with a lovely backdrop, and again, it was a case of finding nice locations and light.
As an Asian wedding photographer in London, I love photographing pre-weds. I find it's the most natural way of taking portraits in beautiful locations. It certainly helps when you have an amazing couple such as Yatish & Nisha who are definitely made for each other. Here are some highlights from their pre-wed shoot in London: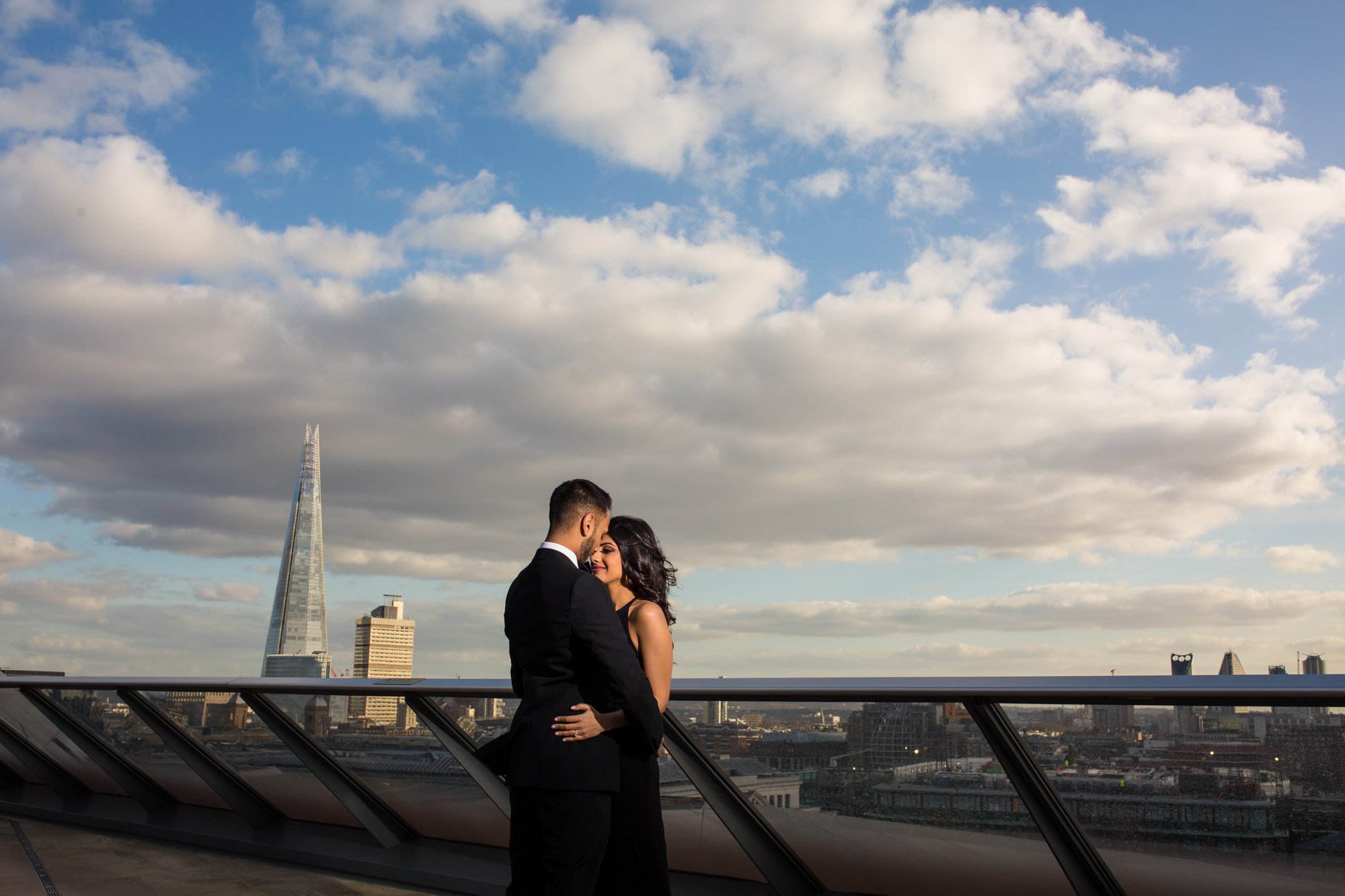 "We would highly recommend Bhavesh to family and friends as the photos came out exactly as we wanted!"
---
If you have liked what you have seen, please feel free look at my other work as well. I would love to hear about your big day and how I can help, so contact me today!