I often get asked, "what is the best time to have portraits outside?" As an Asian wedding photographer, I regularly get opportunities to take portraits of couples either on the day itself, or on a pre-wed or engagement shoot. For me, the best light occurs during sunrise or sunset, otherwise known as golden hour.
As the name suggests, this is when the light gives off a golden, warm glow, which makes portraits look more flattering and definitely more epic! The shadows are longer and softer as the sun is lower in the sky.
Is golden hour the best time to shoot?
—
It certainly is up there with my favourite times to shoot. You cannot recreate the natural light of the warm sunrise/sunset glow. Portraits look more flattering as the light is softer, more diffused and you can create various different looks from the same scene. Whether it's early morning or evening, I like to get to the location early to see where the sun will rise or fall. This gives me the opportunity to find the best spots for the portraits, especially when time isn't on our side when the sun is quickly rising or setting.
Contrast that to direct midday sun, this is the trickiest light for me to work with. This is mainly because it casts harsh shadows from the sun being higher in the sky, and does not look flattering on faces. I usually pray for a cloudy or overcast day which softens and difuses the light, but can often make the sky look flat and uninteresting.
Why is golden hour so unique?
—
As mentioned above, the light during this time is lovely, warm and dramatic. You can be really creative without having to do too much to alter the scene. For example, during any other part of the day, I sometimes use creative, artifical light to add interest to the scene. Whereas with sunrise or sunset, the natural light gives you the drama and it's up to me and the couple to make the most of the scene.
Some of the main characteristics I love are often the most subtle. As the light is coming from a low angle, this casts long shadows which you can utilise for some creative and unique shots. Other subtleties include anything in the air being highlighted by the light, such as particles flying in the air.
However there are other characteristics which are generally only available during this time of the day. Silhouettes are a really popular way of taking advantage of the gorgeous light, sky and scene overall. For example if you have a beautiful skyline in the background with a golden sky, with the right placement of the couple, you can create some amazing silhouettes. When the sun is really low on the horizon, I also love getting some lens flare to add more interest to the scene.
And lastly, with the sun behind the couple, this can create a lovely rim light with almost outlines the couple with a warm glow, this can help pop the couple out from a busy or dark background.
So sunrise or sunset?
—
Both have their pros and cons for a number of reasons. But if I was to choose one, i'd have to say sunset just shades it (no pun intended). Generally it depends on the day, but I find the sunset light a little warmer which is to my taste. Also with sunsets, it's like a gift that keeps of giving. After the sun has set, the sky can illuminate with beautiful purples and reds, especially if there are some clouds in the sky which are highlighted by the setting sun. This doesn't tend to happen with sunrises, albeit in reverse. The other thing which I find useful is the hour or so before the sunset itself. The light is less harsh and more even, and it can really lend itself to more creative shots, especially where there are shadows with buildings.
The last point is that I don't have to get up at 4am for sunrise shots! But whenever I have, I have not been disappointed with the results.
So to conclude, I feel either having a sunrise or sunset shoot is a personal preference. I always give my clients the option as well as explaining reasons for both. The choice comes down to many factors, such as location, weather and also what is best for my clients. In both cases for golden hour, we will create some amazing portraits. I love giving my couples variety, creativeness and something unique for them to be proud of for years to come.
Book your session today!
—
So why not book your pre-wed shoot with me today? If you have ideas for locations for your pre-wed, I would love to hear it. Otherwise I can suggest some places with amazing views and scenery which would look amazing during golden hour. I offer free engagement shoots for all my couples who book me for their wedding day. This is mainly so I can get to know my couples and for them to know me and the way I work. It also gives my couples beautiful portaits for them to use for their wedding day such as for guest signing books, wall art and other prints.
Here are some examples of sunrise and sunset portraits from couples shoots: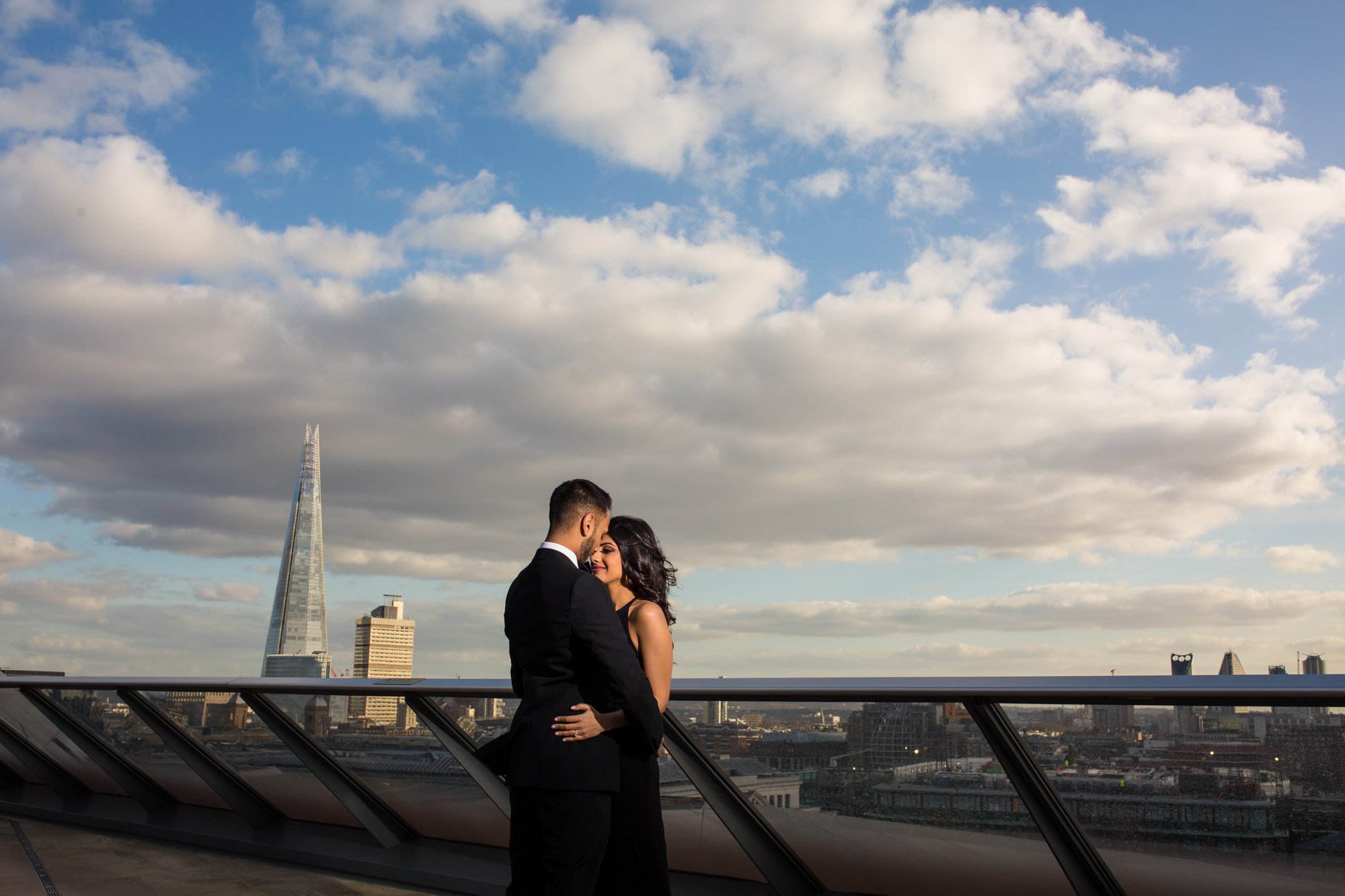 If you have liked what you have seen, please feel free look at my other work as well. I would love to hear about your big day and how I can help, so contact me today!